Sunstate Sanitiser- our own brand, proudly produced in Brisbane, Just in, ready to ship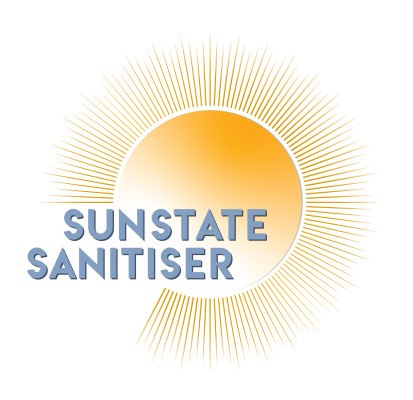 Our 1 litre liquid bottle is ideal for refilling your dispensers and spray bottles, perfect solution when there a lot of surfaces to sanitise quickly and efficiently.  Perfect for sanitising surfaces quickly and efficiently.  Bar counters, dining tables, touch screens, ATM's, gaming machines, point of sale and receptions, decontaminated in a breeze.  Perfect for deep cleans  and  large surface areas, commercial and public.
Isopropyl Alcohol surface antibacterial spray is useful in disinfecting high-touch surfaces that may become contaminated. Cleaning high-touch surfaces regularly can help keep you safe from infection.
This product is suitable for workplaces and at home, for spraying or just as a hand rub
70% Alcohol can kill 99.99 % of Staphylococcus, Streptococcus, Pseudomonas aeruginosa and various bacterial propagules such as Enterobacter, and can also kill Mycobacterium tuberculosis. It also has a good killing effect on respiratory and enteroviruses (including Hepatitis A , as well as dermatophytes, Aspergillus and yeast pathogenic fungi.
We offer free dispensers based on volume purchase, Ring 07 3700 4662 for more details